Let's go back in time. It's 2020 again. Jake Mays and Tim Steele have been collaborating with an up-and-coming technology and have now launched Express's new commercetools commerce platform. This project pioneered the first commercetools platform implementation in North America. Everything went well. Tim and Jake enjoy working together, along with the rest of their team. And most importantly, they see a promising future for companies like commercetools in the broader composable space.
"We believe in composable and the flexibility it offers customers. The team we were working with was great. We wanted to replicate that," says Jake. And so, Aries Solutions was created.
You need to be opinionated about what is Best Practice in this industry. For that reason, we are composable-focused and platform-focused. We specialize in commercetools implementations. And we stand apart from other commercetools partners because we've taken many steps to amass the highest concentration of commercetools talent on this continent. Jake adds, "Odds are if there has been a commercetools implementation in North America in the last five years, someone on our team has been a part of it."
Composable allows our customers to differentiate themselves the way they want to. It enables them to choose what's most important to their business without any extras or parts of a commerce service that underperform. As the world trends toward needing custom, headless and cloud-based commerce platforms to run their companies efficiently, Aries Solutions will continue to meet the needs of businesses on a global scale.
CHIEF EXECUTIVE OFFICER, CO-FOUNDER
Jake Mays
Jake Mays is the CEO and co-founder of Aries Solutions. He is heavily experienced in project and program management with a demonstrated history of successfully leading large-scale implementations. He has expertise in retail, focusing on e-commerce and omnichannel fulfillment.
Tim Steele
Tim brings decades of experience in software development and commerce to his position as CTO. Before joining Aries Solutions, he was the Vice President of Commerce in North America for Valtech, where he led the growth of their regional commerce division, focusing on headless commerce platforms. Tim's industry knowledge in retail, insurance, and finance comes from his years of experience. Tim is excited to continue to break ground and deliver innovative commerce projects at Aries.
John H. Patton
John is a thought leader with over 20 years of experience modernizing and supporting large-scale enterprise ecommerce applications. He has experience in on-prem and cloud architecture, cloud migration, development operations methodologies, DevSecOps practices, implementation planning, operations best practices, and advanced systems integration. He is an expert with origin web tier implementations using NGINX and Apache and has deep knowledge of edge technologies like Akamai or Fastly. John has created ecommerce bot mitigation techniques to reduce the impact of abusive and malicious automated reseller scripts using tools like Perimeter X and Datadome. He has led teams to manage the broad list of tools and technologies under the Platform Engineering umbrella.
DIRECTOR OF CLIENT AND PRODUCT STRATEGY
Chris Rogers
Chris has over ten years of experience delivering ecommerce in retail. Before joining Aries Solutions, Chris served as the head of Business Analysis (BA) for Digital and Stores Solutions Delivery at Abercrombie & Fitch. He was the leader in adapting and scaling traditional BA practices for enhanced agility. Chris's focus areas included emerging digital channels, new markets, personalization, loyalty, omnichannel, payments, PIM/MDM, and mPOS across multiple international brands. At Aries Solutions, Chris is excited about helping clients obtain the flexibility and speed to adapt to their customer's changing needs.
Dustin Biddle
Dustin has over 15 years of delivery experience working with a broad range of clients aligning company operational objectives with results. His skills also lay in effectively managing process improvements, solutioning, agile program development, and business-critical project execution across a range of initiatives. Dustin has a passion for helping organizations develop modern delivery practices, product and project portfolios, teams, and vendor execution administration across data, MarTech, and ecommerce.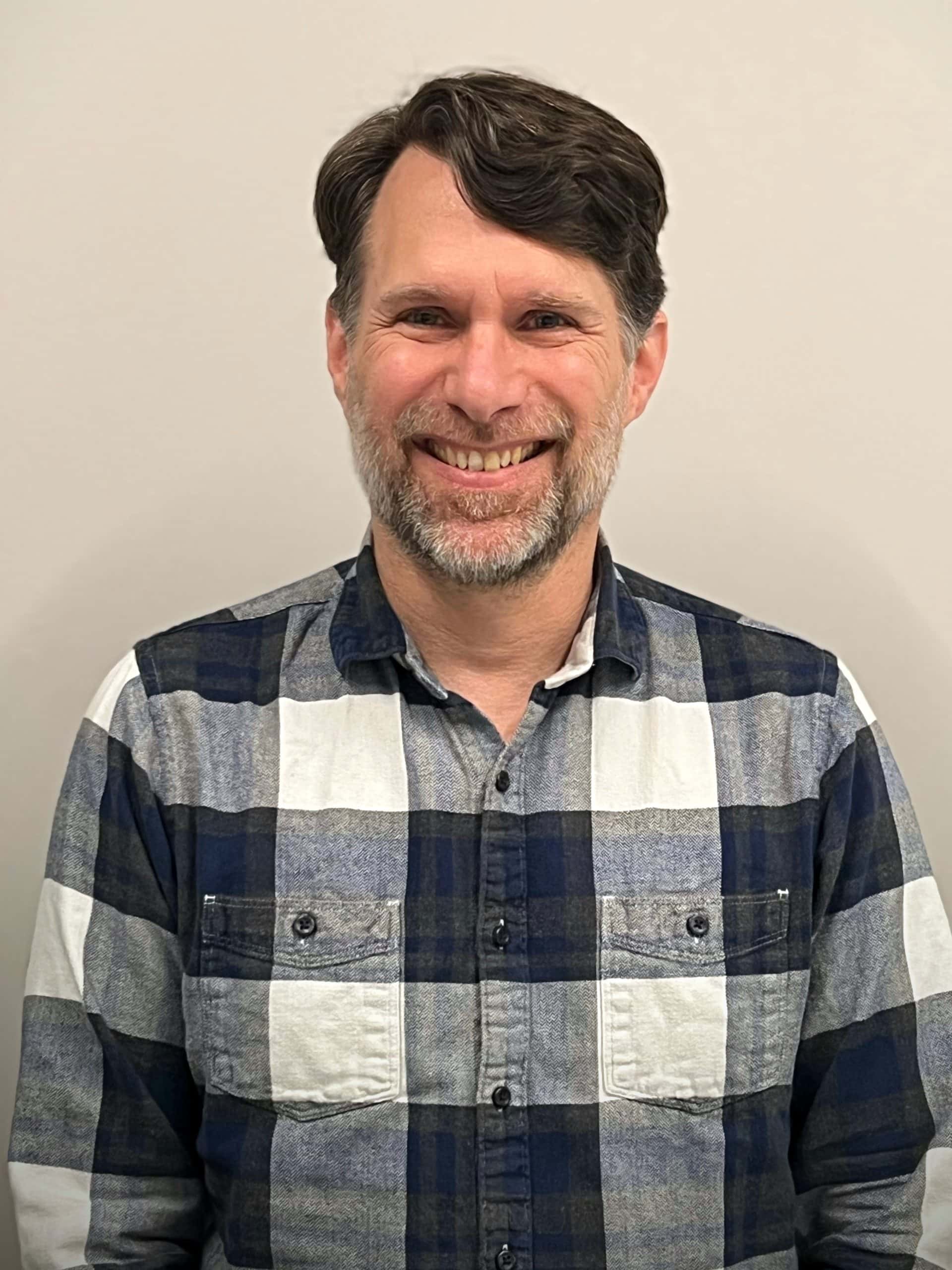 Doug Diez
Doug has over 30 years of experience supporting large-scale systems initiatives across many industries, including supply chain, retail, and ecommerce. Having held multiple roles on projects over the years has provided Doug with a unique understanding of the inner workings of high-functioning teams in fast-paced enterprise environments. Whether filling the role of a Project Manager, Lead Business Analyst, or QA Manager, Doug brings his experience to help organizations build self-supporting teams and processes.
HEAD OF APPLICATION DEVELOPMENT
Chirag Dua
With twenty years of experience delivering customer journeys, Chirag is committed to providing robust end-to-end commerce solutions using MACH vendors. He is passionate about composable architectures and using them to give customers the freedom and flexibility to innovate and create more exciting experiences. When he's not architecting, Chirag is also an avid runner and tennis player.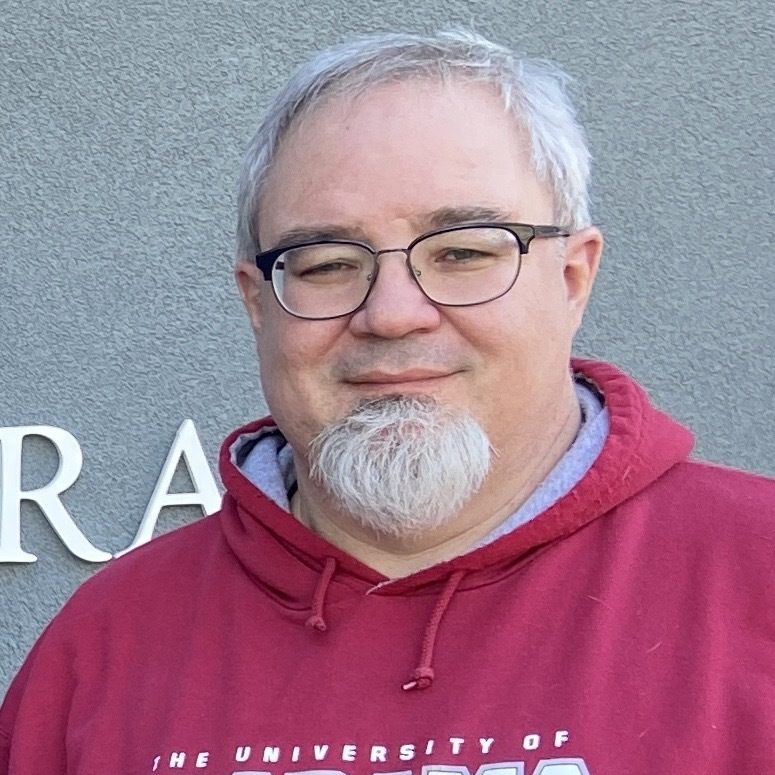 David Leslie
David fell into QA by accident when he signed up to test a CD-ROM digital magazine for CompuServe and never looked back. His current professional focus is on test strategies for MACH projects, cloud testing of mobile applications, warehouse/order management system testing, and searching for ways to automate functional tests at the speed of agile. He also enjoys giving back to the QA community by mentoring new QA testers and attending events like QA or the Highway. When he's not testing, he volunteers with the Civil Air Patrol as a Senior Member working with young people interested in aerospace and is working on his commercial drone pilot's license.
Leonardo Leenen
Leo is a highly skilled software engineer with over 20 years of experience in the industry. With a focus on front-end development, he is passionate about building products that deliver an excellent user experience using the latest technology. Throughout his career, Leonardo has worked in various industries, including travel, hospitality, eCommerce, and gaming. He has demonstrated a versatile skill set that enables him to tackle complex projects easily. With his strong technical expertise and commitment to excellence, Leonardo is a valuable asset to the Aries Solutions team and is poised to continue making a positive impact on the industry.
Sleman Kassis
Sleman is a front-end software developer based in Argentina. He is well versed in React, TypeScript, and many UI library components such as MaterialUI, ChakraUI, and styled components. Sle has experience working on crypto, logistics, e-commerce, and accessibility projects.
Amy Lee
Amy is a creative and user-focused Front-End Developer based in Canada. She has experience working as a UX designer for over 5 years. Now, she delivers an immersive and engaging user experience as a Front-End Developer through efficient web development using the latest technology. She provides high-impact web solutions for diverse industries such as manufacturing, cosmetics, eCommerce, etc. She aspires to combine her broad background with strong technical skills at Aries Solutions.
Ata Herrera
Ata is a passionate Front-End developer with almost a decade of experience! Believe it or not, his programming journey started when he was still in high school, and he wrote his first computer program at the age of 16. Since then, he has explored most technologies out there but eventually decided to focus on Front-End development as his professional path. On a personal note, his dream is to one day own a beautiful café where he can listen to jazz music and work with his friends on software projects. He believes it's important to pursue our passions and create an environment where we can truly enjoy our work.
Carolina Bonini
Carolina is a Fullstack Developer. Although her strength is in Frontend, she adapts to many technologies. She started as SQL Dev and, over the years, worked her way into more technologies. As a Frontend Dev, her focus is on design, UI, and UX. She likes challenges, and that is why every year, she challenges herself to learn something new. She loves studying languages, reading, and tasting new flavors of tea. Matcha latte is her religion! One of her dreams is to see the Northern Lights; she thinks it is the best pixel-perfect experience that nature offers us.
Galo Cadahia
Galo is a Frontend Developer and UI Designer with over eight years of software development expertise. Throughout his career, he's worked on challenging projects, ranging from startups and SMEs to big companies. He has experience working in finance, crypto, eCommerce, travel, and retail industries. Curiosity-driven, he always tries to deepen his knowledge of a wide range of technologies and tools. He is always excited about learning new stuff and is passionate about delivering awesome user-centered digital experiences. He is an innovation, aesthetics, and code quality fan.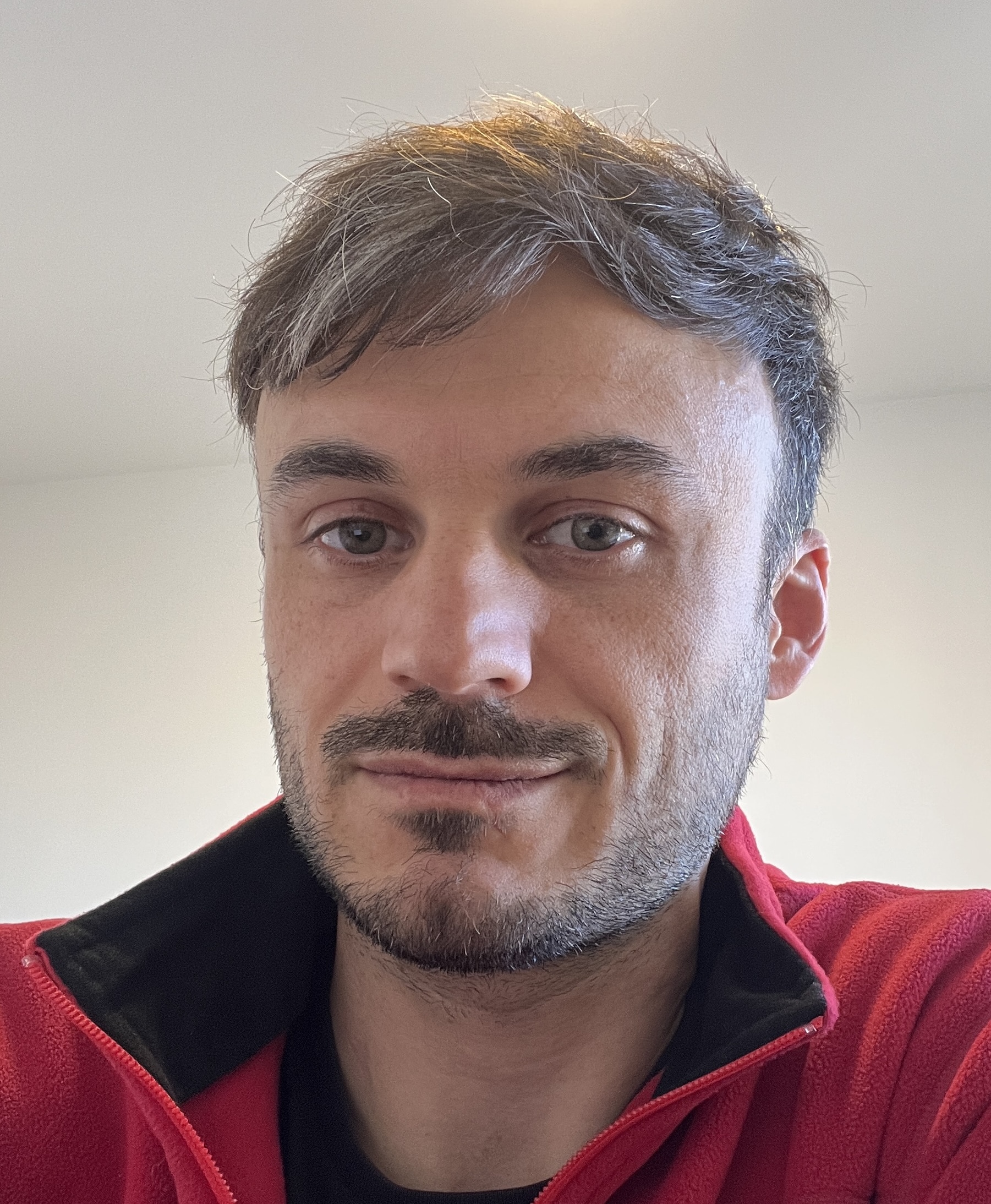 Ignacio Giagante
Ignacio has been working in the software industry for over ten years. He went through a lot of paths, from backend to mobile, and then worked as a fullstack engineer. After that, he realized his passion is designing software and building real products to tackle real problems. He focuses on what the client needs and offers them the best solutions, taking into account variables such as cost, scalability, and resources. In his free time, he loves doing Highline because it is a sport that creates a state of mind where all is perfect; it's meditation where he can enjoy nature as well. His goal every day is to build discipline, invest in himself, and be present in each moment.
Chris Svajlenka
Chris brings over fifteen years of software engineering experience. Prior to joining Aries, he worked as an engineering manager in commercetools' professional services department. Chris has a love for clean, efficient code and optimizing systems. When not in front of a computer, Chris spends his time cooking, baking, camping, and brewing beer.
Johan Yepes
Johan is an experienced Cloud and DevOps engineer with over 5+ years of experience designing highly available and scalable cloud architectures. More specifically, cluster design, deployment, and orchestration with on-premise machines and containers, creating CI/CD pipelines for software deployment, and configuration management with automation tools for infrastructure and software, among many other things. He also enjoys learning new skills, and he is in constant pursuit of new challenges. He also has experience leading teams and developing infrastructure projects of all sizes for startups and well-known tech companies.